Dying Light: The Following Enhanced Edition
Juego de supervivencia ambientado en un mundo abierto postapocalíptico cubierto de zombis hambrientos. Explora una ciudad arrasada por una misteriosa epidemia vírica. Busca suministros, fabrica armas y enfréntate a hordas de muertos.
Géneros: Zombies, Supervivencia, Mundo Abierto.
Este juego tiene Logros y CROMOS de Steam.
View More
- 70%
Product Description
De los creadores de los superéxitos Dead Island y Call of Juarez, galardonado con más de 50 premios y nominaciones del sector. Un juego cuyo enfoque ha sentado nuevos estándares para los juegos de zombis en primera persona.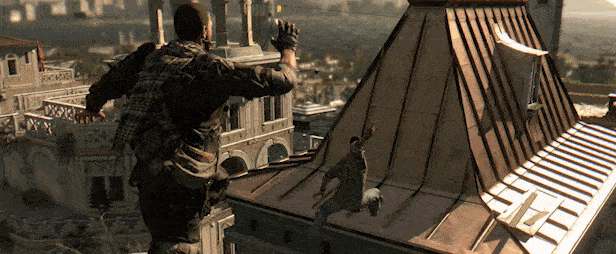 ¡Sobrevive en una ciudad devastada por un virus de zombis! En tu misión secreta deberás tomar una decisión. ¿Serás fiel a tus superiores o salvarás a los supervivientes? Está en tus manos…
Enorme Mundo Abierto
Explora la ciudad con más libertad que nunca y disfruta de su atmósfera única. Usa el parkour para escalar edificios y llegar a zonas alejadas.
Combate Creativo
Participa en un combate brutal y descubre opciones prácticamente ilimitadas para luchar contra tus enemigos. Combina el entorno con tu arsenal y tus habilidades para vencer.
Ciclo de Día y Noche
El mundo cambia de la noche a la mañana, ya que al caer la noche te conviertes en presa. Haz frente al peligro o corre sin mirar atrás.
Cooperativo para 4 Jugadores
Une fuerzas con otros jugadores para aumentar vuestras posibilidades de supervivencia en un emocionante modo cooperativo. Superad la historia principal y enfrentaos a desafíos de la comunidad.
Reseñas
«Tense and full of adrenaline-fueled moments, Dying Light is a blast»
8.5 / 10 – Game Informer
«High-speed parkour and gruesome zombie massacres make Dying Light a blast, even if the story's just okay.»
8.5 / 10 – IGN
«As a follow up to Dead Island, Dying Light represents an improvement on the technical front, but has lost some of its knockabout charm in the process. It shares its predecessors pace and shape, as things start on a relative high as you explore into the game's systems, but then tail off the hours tick by. Dying Light mixes up Techland's own recipe to enjoyable effect, but can't fully disguise its regurgitated flavour.»
7 / 10 – Eurogamer
"Dying Light gradually and gratifyingly evolves into a fast, hyper-violent celebration of vertical freedom and zombie destruction."
8,5/10 – IGN
"A thrilling zombie adventure that makes me remember what I loved about Dead Island and forget what I hated."
YES – Kotaku
"Techland's pedigree helps Dying Light become one of the better zombie games in recent years."
8,5/10 – Gameinformer
| | |
| --- | --- |
| Plataforma | Steam |
| Licencia | Clave Digital (Key) |
| Activación | Latam |
| Sistemas | Windows / MacOS X / Linux |
| Idiomas | Esp / Eng + 14 Idiomas |
| Logros | Sí |
| Cromos | Sí |
| Características | Soporte Full Gamepad y Control |
| Links | Steam |
| Un Jugador | Sí |
| Multijugador | Sí |
| Cooperativo | Sí |
Only logged in customers who have purchased this product may leave a review.